Home
First Pastel Portrait By Da Vinci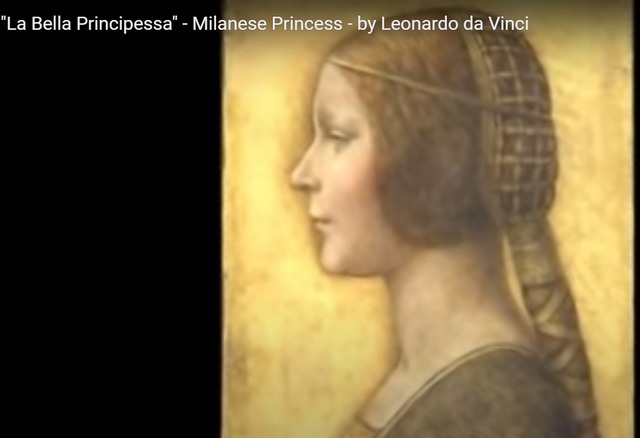 La Bella Principessa (The Beautiful Princess), Pastel and Ink, 13 in × 9.4 in, 1495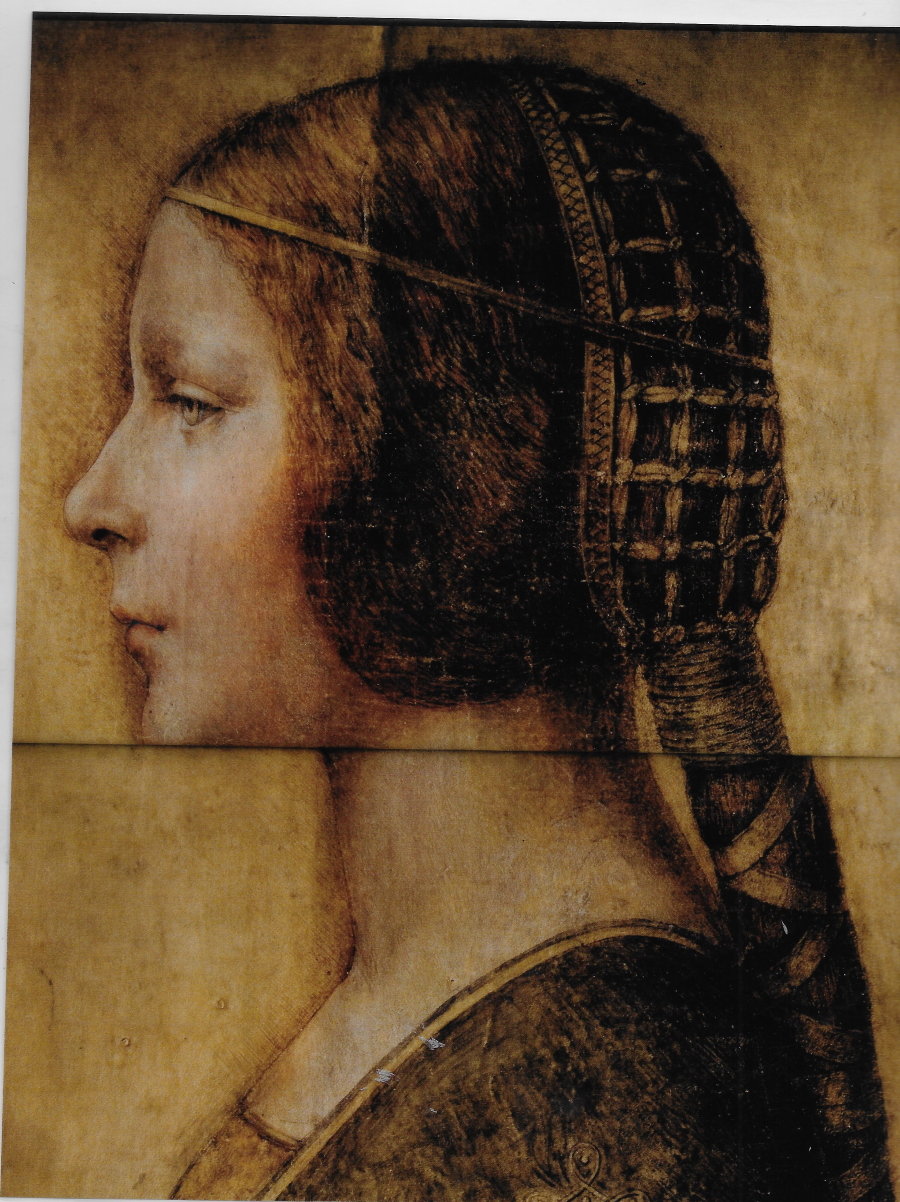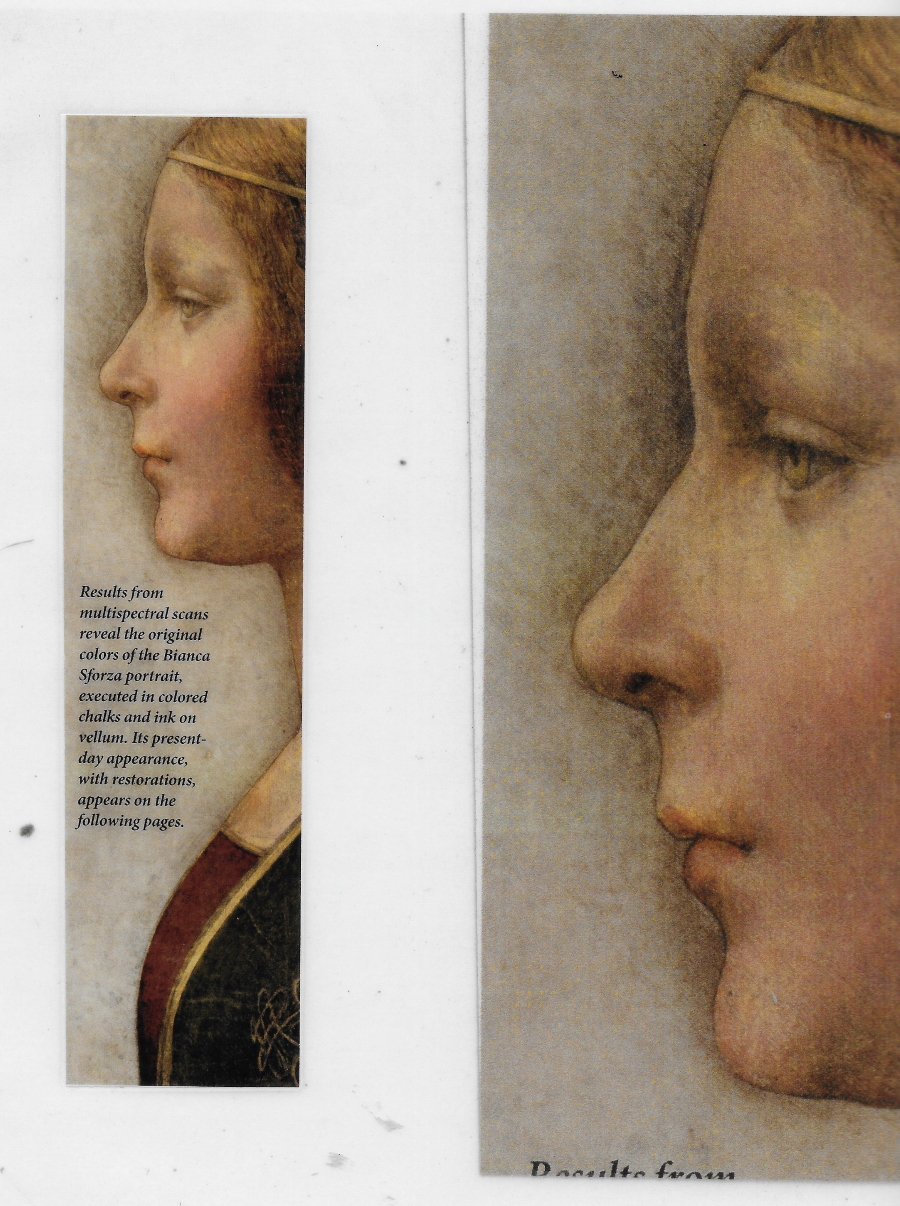 Now this painting actually looks like a 24 year old lady!!!

It ia one of the first pastels ever made. It was done to illustrate Ms. Galeazzo Sanseverino Wedding Book in 1496 Ms. Sanseverino the illegitimate daughter of Ludovico Sforza, Leonardo's employer. Unfortunately Ms Sanseverino died in 1496.

Leonardo probably learned the technique of using Trois crayons (red, white, black chalks )method from the French artist Jean Perréal, who he met in Milan, Itly,

You can watch the 2012 PBS documentry "Mystery of a Masterpiece" here

Or, you can read the PBS transcript here Or, Watch snother documentry here.